Our Founder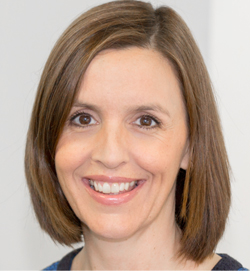 CHARLOTTE FRISCHE
Charlotte is a PCC certified Coach and the founder of How To Associates, a company that helps ambitious individuals, teams and organisations be their best.
She has powered up everyone from CEOs, CFOs, COOs to CTOs as well as Fast Track Graduates throughout Europe, United States, Asia and Australia.
The first principle of Dale Carnegie's classic 'How To Win Friends and Influence People' is: 'Become Genuinely Interested in People'. For Charlotte, this is inherent. After studying at UCL, Guildford School of Acting and Flinders University Adelaide, Charlotte embarked on life as an actor.
Unexpectedly, her big break came whilst temping within the Equities division at Goldman Sachs International and she was offered a leg up on the professional financial ladder. It was here where she identified the key to professional success:  having the courage, confidence and conviction to be yourself.  After seven years, she developed her interest in people and qualified as a Master Practitioner in NLP, Certified Professional Co-Active Coach and Professional Certified Coach (PCC) founding How To Associates in 2007.
Clients describe her as 'Intelligent', 'Incisive', 'Creative', 'Energetic' and 'Honest': a style that gets results that some have described as 'life-changing'.